The Pav Culture of Mumbai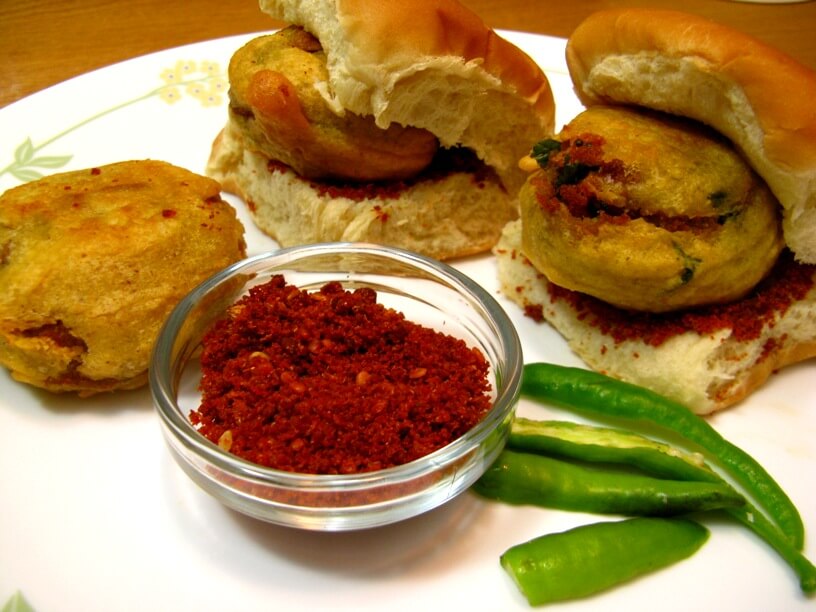 While Mumbaikars can differ in their opinion on who's the best Bollywood star or where the cheapest shopping destinations are, there's one thing that all Mumbaikar's love unanimously – the pav. Sometimes salty, sometimes sweet but delicious all the time, the pav culture of Mumbai started with the humble vada pav and has now made way for more creative versions of this soft lip-smacking goodness.
The Undisputed Vada Pav
Almost as famous as the Mumbai trains or glittering high-rise buildings, the Vada Pav is available in all corners of India, but nothing quite beats the taste of the Mumbai Vada Pav. An Indian burger served alongside spicy sautéed green chillies, your diet may go for a toss with this one, but it will be worth it!
When Samosas and Bhajjis Just Aren't Enough!
We told you that pavs are an integral part of Mumbai culture didn't we? And if you still have your doubts on this, let us introduce to two delicious creations, unique to the city – samosa pav and bhaji pav. The batata vada of the original vada pav is replaced here with, you guessed it, a samosa or bhaji and you're all set to be in food nirvana.
And Who Can Forget the Humble Pav Bhaji
Originally created as a quick healthy lunch for the mill workers of Mumbai, this hearty dish consists of a delicious medley of mashed vegetables served with hot buttered pav. Although the junk food variations have today made this more unhealthy than heathy, it's still delicious. Although pav bhaji is a common dish in restaurants across the country, there must be something in the water in Mumbai as the pav bhaji here is one of a kind!
Not to Leave Out the Non-Vegetarians
Finally, non-vegetarian lovers can rejoice for pav in Mumbai is created to satisfy every taste bud. Simply have buttered and toasted pav with egg burji in anda pav or have a mini burger feast with spicy mutton kheema stuffed between a soft and salty pav. Perfect for a quick snack or even as a main course, it's safe to say pav is a cultural icon of Mumbai!