New To Parsi Cuisine? Here Are Some Must Try Dishes!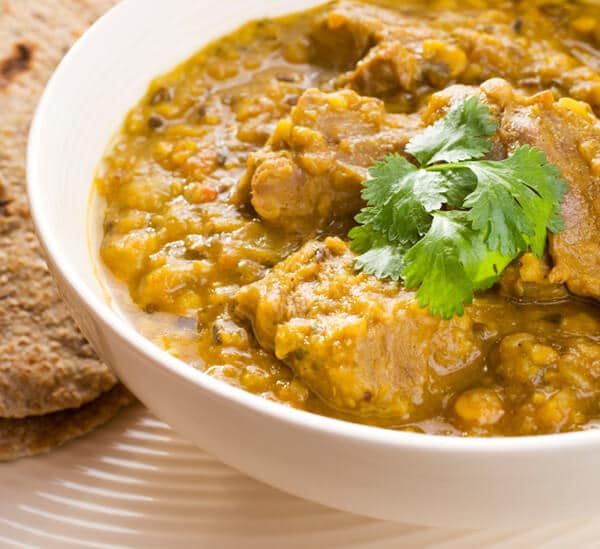 When the Parsi community first made their way to India, in search of a safe haven to practice their Zorastrian religion, they arrived at Sanjan on the coast of Gujurat. To prove to the then ruler, King Jadav Rana that they will live in harmony with the inhabitants of his land, the Parsis' added sugar to a glass of milk (symbolising the prosperous land of Rana). In this distinct way, the community proved to the King that they would only blend in and sweeten his land, not conflict it in any way.
For a story that begins with food, it's no surprise that cuisine is a large part of the Parsi heritage. A unique blend of their Persian origins with heavy coastal Gujarati influences, here are some must-try dishes for beginners in Parsi cuisine.
Mutton Dhansak
Much like traditional Persian cuisine, meat plays a large role in the Parsi palette. Mutton dhansak is a favourite among both Parsis and non-Parsis alike. The ultimate comfort food in Parsi households, this meat stew simmered with lentils and traditional spices differs from pure Indian versions of mutton curry with the inclusion of jaggery. The sweet, tangy and spicy taste of this dish is definitely a unique flavour festival.
Salli Botti
Tired of the usual butter chicken and kadai chicken? For chicken with a twist, try out the traditional Parsi dish, salli botti. A sour yet spicy dish featuring succulent pieces of chicken stewed in tomato gravy, there's no denying that the best part of this dish is the crispy potato straws that are sprinkled on top. Although this dish is often so good you'll want to drink it up, we recommend trying it over a bed caramelised rice.
Patra ni Machi
A traditional steamed fish dish, we can swear that the lip-smacking flavours of this meal comes from banana leaf it's wrapped in before steaming. A popular entrée at Parsi weddings, the flavours of fresh fish topped with spicy mint chutney, wrapped in a banana leaf and steamed to perfection, may convert even the most stringent meat eater to a seafood lover!