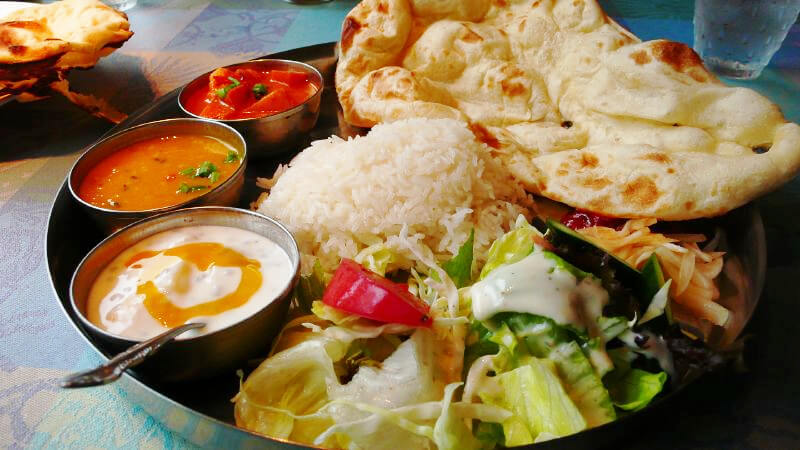 Being a vegetarian in India isn't difficult. With so many choices, it's one of the few places in the world where vegetarian options on the menu sometimes outnumber the non-vegetarian ones. Jain food however, can sometimes get tricky. While most restaurants would be willing to alter a dish to suit your diet preferences, there are only a few that cater especially for the Jain palate. We've listed down some of the best Jain restaurants in the city here:
Tomatina
Location: HSR Layout
A name like Tomatina would have you thinking this was a Spanish restaurant but surprisingly, this delightful restaurant specialises in North Indian cuisine. A pure vegetarian restaurant with an entire section of their menu dedicated to Jain specials, expect offerings such as their tomato dhaniya shorba, palak kofta curry and bhindi kurkure to satiate your appetite. The in-house entertainment at Tomatina is also pleasing with live music, live sports screening and an outdoor sitting area.
RS Shiv Sagar
Location: Commercial Street/Mantri Mall
A pure vegetarian restaurant that specialises in North and South Indian cooking, Mexican, Italian and chaats, RS Shiv Sagar is equally good with all its cuisines. If you prefer Jain style dining, you will be spoilt for choice here since all the items on their menu, from dosas to pastas to burritos and even chaats can be prepared in Jain preparation, on request.
Bombaysthan Cafe
Location: Frazer Town
Although the Jain food menu is not extensive here, you can rest assured that there is at least one item on each section of the menu that is prepared in the Jain style. A small pure vegetarian café sandwiched among the many non-vegetarian restaurants on MM Road, Bombaysthan Café offers quick junk food snacks such as Jain Veg Cheese Grilled Sandwich, Jain Pizza, and Jain Veg Cheese Roll
Along with a selection of fresh juices and milkshakes.