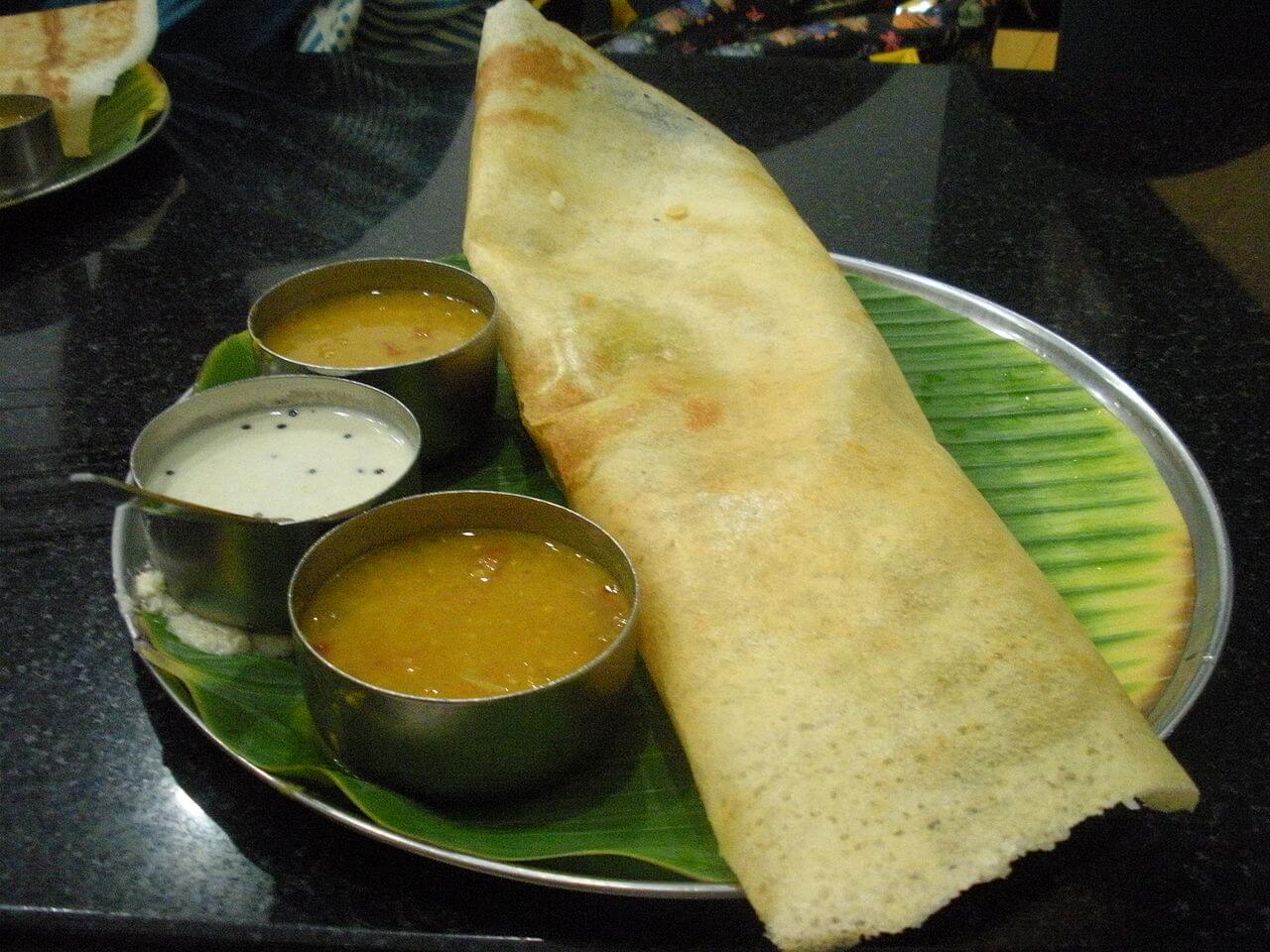 Although the years have seen several changes in Bangalore, there are some things that do not change in this city. From the beautiful, blooming gulmohar trees that carpet the street with their fiery petals each spring to getting that delicious plate of masala dosa accompanied with steaming hot filter coffee for less than Rs.100. Yes, that's right, there are still some places in Bangalore where you can still enjoy a hearty breakfast for Rs.100 or lesser! From old-world charm joints to some brand new choices, here we list some top breakfast picks in Bangalore below Rs.100.
Masala Dosa & Filter Coffee
The unofficial state food Karnataka, nothing quite beats the taste of crispy masala dosa washed down with filter coffee. While there are many varieties of dosas – plain, paper, rawa, uttappam, and so on, in Bangalore, masala dosa remain unrivalled. Maybe there's something in the water or maybe it's skill but the city's masala dosa is one-of-a-kind. Visit most South Indian breakfast joints, and here's a breakfast fit for a king at less than Rs.100.
Brekkie
If you're looking for healthier options for breakfast, online initiative, Brekkie, offers some nutritionally good breakfasts at surprisingly cheap prices. From their mini brekkies (poha,upma, etc.) that start at Rs.60 to the parfait of the day at a mere Rs.99, their breakfasts often leave us wondering how something that tastes so good can be so healthy and cheap!
Vegetarian Grilled Sandwich and Fresh Fruit Juice
Don't feel like an Indian breakfast? Head down to any of the 'Juice Junction' franchisees around the city to enjoy a glass of 'triple cold' fresh fruit juice paired with a tasty grilled sandwich. From the usual options such as vegetable cheese, grilled cheese and bread, butter, jam sandwiches to more unique versions like gulkand cheese and banana cheese, you'll be spoilt for choice with the variety. With an average price of Rs.75 for both a sandwich and juice, here's a breakfast that will fill you up without burning a hole in your pocket!