Here's a Different (Yet Interesting!) Way to Celebrate Holi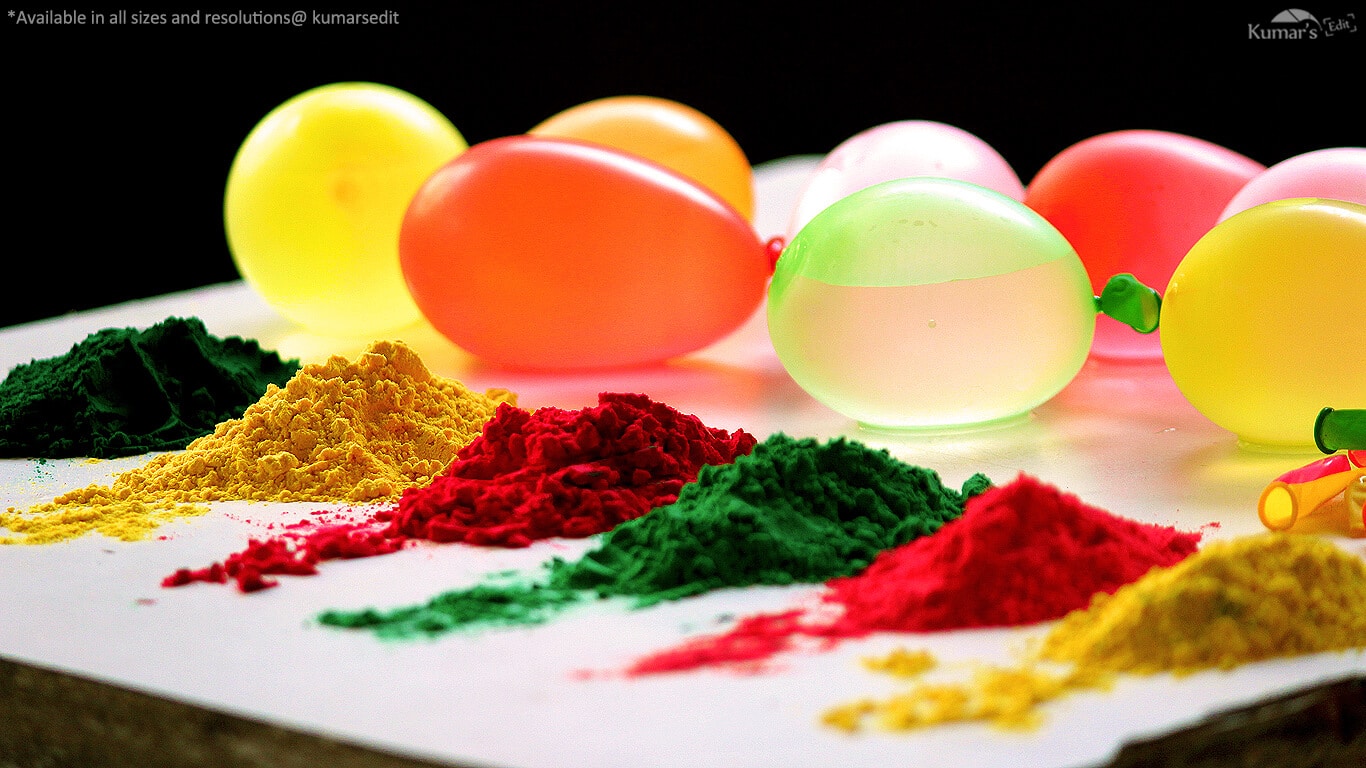 Although the festival of Holi can trace its origins back to northern Indian, in today's cosmopolitan India, the whole country seems to join in the celebrations! A holiday synonymous with fun, traditional Holi festivities involve throwing water balloons, gulal (brightly coloured powders) and shooting pichkaris (water guns) filled with water, colours and paint into the air.
While there is no denying the fun element of Holi merriments, from an environmental view, it's hardly the most eco-friendly festival. Not only does a significant amount of water get wasted, Holi colours may also contain several harsh chemicals that can be harmful to the environment as well as stray animals.
That doesn't mean you need to give up on all the Holi masti! Here are a couple of ways you can celebrate Holi in an eco-friendly manner without putting a damper on all the Holi mazza!
Make Your Own Natural (and Chemical-Free) Holi Colours
Have a pollution-free Holi by making your own colours at home, rather than buying ready-made ones that have a high chemical content. Several everyday kitchen ingredients make a great alternative to chemical colour packets. From gram flour, turmeric, sandalwood powder, henna, multani mati to even flowers such as marigolds and roses and even beetroot juice, there are several ways to make home-made colours. Not only will this not stain the streets or cause irritation to unsuspecting stray animals, as an added bonus for being so environmentally friendly, most of these products are good for your skin too!
Keep a Limit on the Water Usage
A waterless Holi can be tough but to limit water wastage, keep a strict cap on how much water you'd like to use while playing. Rather than littering the streets with water-filled plastic bags and balloons, fill buckets beforehand with water. This not only keeps the environment clean, it ensures you don't go overboard with your water wastage.
Tilak Holi
Finally, if you're not looking for a grandiose Holi celebration, you can still commemorate the festival in a simple manner. Tilak Holi is a simple alternative for a small observance of the festival. With Tilak Holi, the festival is celebrated by applying tilak on each other's forehead without a lavish display of colours.