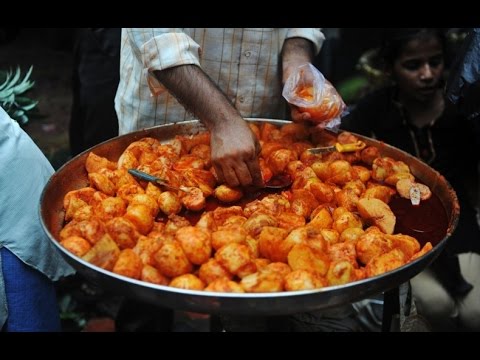 Releasing a foodie onto the streets of Mumbai is pretty similar to releasing a kid into a candy store (ok, we admit some adults too. No, don't look at us). With a cuisine as diverse as its population, Mumbai is a street food haven. Since you're going to be spoilt for gastronomical choice, we've decided to help you out, and let you know what foods you can afford to give a miss while eating in Mumbai.
Masala Dosa, Dosa, Idly (or any South Indian tiffin)
While we are partial to buttery masala dosas, if you have limited time and a stomach to fill, we suggest you skip the South Indian options. After all, when you're in pav heaven, there are plenty more options to fill that hungry tummy. Vada pav, anyone?
Pani Puri
Ok, we don't suggest you skip this altogether. Pani puri is delicious and the definite king of street foods in our book, but tread this area with caution. Unclean water used in making pani puri can put a damper on your holiday by giving you an upset stomach. If you still can't resist gobbling up this delicacy, we suggest looking for street food vendors who use mineral drinking water.
Shawarma
Save the shawarmas for when you visit the Middle East, when in Mumbai we advise you to stick to its slightly superior cousin the frankie. A great snack option for both vegetarians and non-vegetarians alike, when it comes to Mumbai street food, shwarmas can definitely be given a miss.
Ice Gola
Agreed it's summertime, but indulging in an ice gola might not be a good idea. The water and sugary artificial colors used to prepare ice gola are harmful for your stomach. Also the level of hygiene maintained is way too low when ice gola is prepared on streets. Dust and pollution is another story in itself. So if you are craving for something icy cold, grab a scoop of ice-cream. Gola is too much a risk.
We are sure you have many more items to add to this list. Share your experiences and add to the list of 'What not to eat on Mumbai Streets'